Lovarth is the art of loving.
It is the art of loving jewelry, nature, the art of loving yourself. It's being able to open up to the world, to be connected to nature, to marvel, to have self-confidence, to feel good, to show imagination and kindness, to dare to make mistakes, to try again, to keep smiling and to love always and again.
At Lovarth, we love Art, we love Earth, we love Life.
The origins of Lovarth
I founded my jewelry line in 2018. My brand Lovarth was born, a sweet mix between Louis and Arthur, my two sons and mine, Valérie.
This desire to create solar jewelry comes from my Italian origins more exactly from my mother's taste for fashion and art, her natural elegance and her beautiful energy. This taste for beauty and this need to create have always accompanied me. All Lovarth collections come to life in my workshop. I create refined, graphic and bohemian collections with the desire to bring positivity to women and to sublimate them every day. My creations are inspired by nature, travels, fashion and art. Each jewel is designed, woven and assembled in my workshop with lots of love and patience.
I weave the thread of my life through my family, my friends, my travels and you!
Thanks for loving Lovarth.
Valerie
"Eternity. It is the sea mingled with the sun."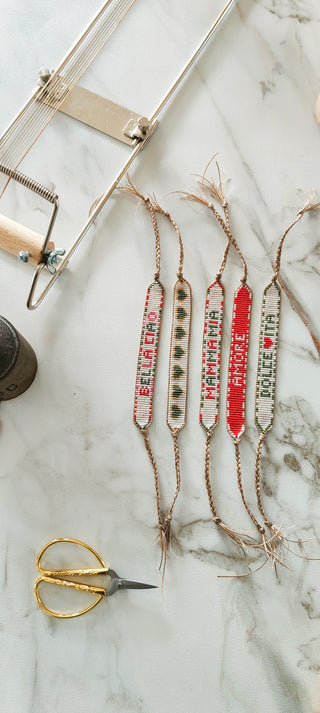 Handcrafted Jewelry
Designed and made in France